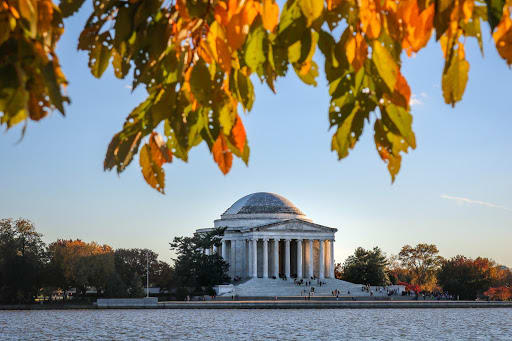 Getting Started
If you find yourself perusing through endless catalogs of houses and neighborhoods, frustrated and overwhelmed with the sheer amount of options that the DC Metropolitan area has to offer, you might be thinking, "Surely, there's an easier way to find the place that feels like home?" Whether you're at a loss, looking for comparisons, or starting fresh, let this guide be a quick and simple viewfinder to help frame and locate the neighborhood of your dreams.
Your neighborhood can, in many ways, be a reflection of who you are. Consequently, it can be beneficial to consider the key facets of your own personality as a factor. Practically speaking, we all know how to find
statistics on school districts
and deep-dive into research about local activities and attractions. But choosing the right neighborhood requires more than factual information—it requires feeling suited towards the character of the place you call home.
For instance, do you often charge to the forefront of progressive movements, a true idealist harboring a deep passion for surrounding yourself with diversity? You might consider Columbia Heights, with its strong sense of community and relaxed urban feel. Those who choose to settle into this up-and-coming urban area will find a warm sense of welcome in the richly mixed population.
Or maybe instead, you value respect for history and tradition, tending to treat your life and future with truly loving and meticulous care. If so, then start browsing the Alexandria listings because you're certain to be among your people in this pristine and lively neighborhood.
A harmonious mix of urban and suburban, Alexandria places an emphasis on preserving history and taking the time to enjoy the scenic luxuries of the city. In the unique, bustling
streets of Old Town
and Del Ray, you'll find some of the city's most sought-after real estate.
Some might have a more multifaceted sense of self and be unsure of which direction they might lean. Even still, Va offers up the complementary neighborhood of Arlington, sure to satisfy your needs.
Set apart from DC but still connected to the metropolis, this neighborhood is ideal for anyone who craves the advantages of convenient city living without necessarily needing to inhabit the bustling heart of downtown. A diverse choice of residencies includes new Arlington homes for sale, replete with ample amenities and located near local retail venues, as well as lavish mansions and historical residencies.
Further Resources
It can certainly feel daunting to pick your perfect surroundings, especially in the DC Metro area, which houses an abundant choice of neighborhoods. If you're still unsure about where to settle, try perusing the
neighborhood guides
of
The Greater Capital Area Team of Compass
, whose expertise in finding the perfect home is incomparable.