It's no secret that our nation's capital is teeming with incredible things to do and hundreds of stunning historical sites to visit. But once you've toured the Lincoln Memorial, walked the National Mall, taken photos outside the White House, and observed the Washington Monument, what other historical places are worthy of a visit? Read on to learn more about some of the fantastic hidden gems Washington D.C. has in store.
There's no shortage of stunning historic homes in the D.C. area. One of these, a Federal-style building known as Tudor Place, was designed by William Thornton, the same architect who designed the Capitol building. Built-in 1815 as a private residence, the home comprises an entire city block within Georgetown Heights, looking out over the glittering Potomac River.

For six generations, the residence was inhabited by the Peter family: patriarch Thomas Peter was married to Martha Parke Custis Peter, the granddaughter of Martha Washington. The land was purchased in 1805 with money left to Martha Peter by her step-grandfather, George Washington. After the home's construction, it remained in the family until 1983.

The family's story is a fascinating part of American history, and their heirlooms, artifacts, and memories are wonderfully preserved at Tudor Place. Countless members of the Peter family were born on the property, and many also held their weddings and eventually passed away there. In the early 1980s, the property was deeded to the Tudor Place Foundation, which keeps the building up to date and running for educational and cultural purposes. You'll love taking a tour of this stunning urban estate, one of the last ones from the Federal Era.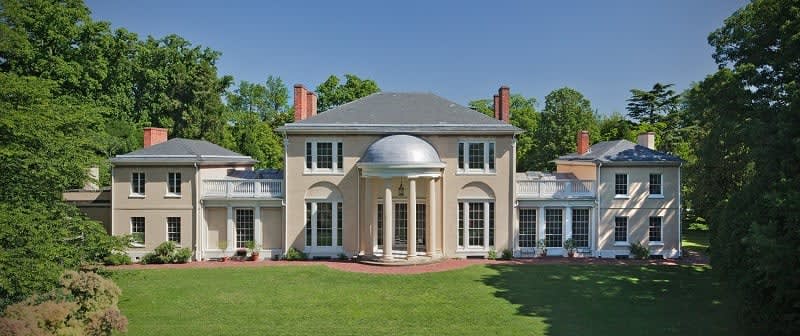 (Credit: Tudor Place)
Washington D.C. is chock-full of incredible museums, where you can learn about everything from space exploration to natural history. With so many museums to choose from, some are bound to be overlooked. One of these is the smaller National Museum of Health and Medicine. Founded in 1862 by U.S. Army Surgeon General William A. Hammond as the Army Medical Museum, this museum is located off the beaten track, but it is absolutely worth a visit.

Like many of D.C.'s museums, entry is free, and it's a great place to take kids or teens who have a burgeoning interest or health curiosity in the medical field. The museum focuses on military medicine, and the effects warfare can have on the human body, featuring living organs on display along with fascinating medical artifacts like the bullet that killed President Lincoln. Above all, the museum's mission is to document and chronicle the practice of medicine over the span of centuries.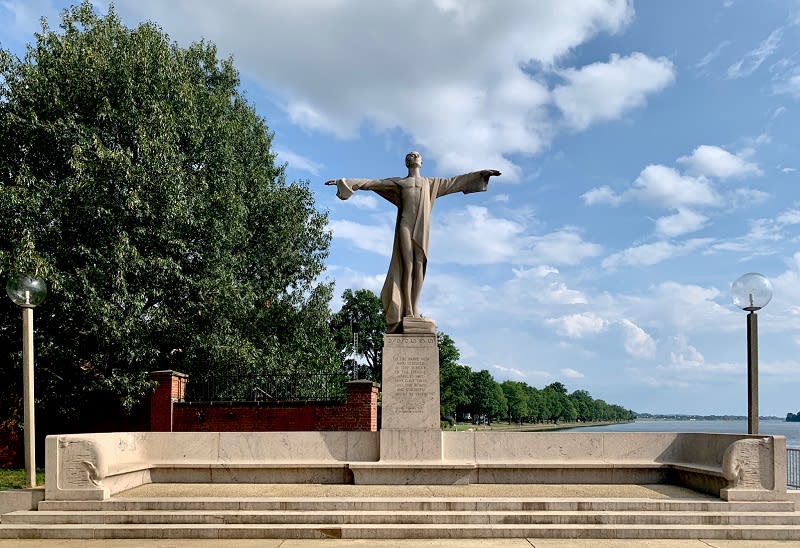 The statue's stance in this memorial may look familiar, but it was completed about 80 years before Leonardo DiCaprio struck a similar pose in the iconic 1997 film. Standing thirteen feet tall, this statue depicts a man with his arms outstretched as he stands atop a small, raised platform. American women raised funds for the monument's construction; each contributor put forth a dollar, resulting in a $25,000 contribution. Located at Fourth and P Streets next to the Washington Channel, this touching monument is undoubtedly worth visiting.
This memorial honors the men who bravely sacrificed their lives to save the women and children aboard the ill-fated Titanic's only voyage. Step close enough to read the memorial's heart-wrenching inscription: "To the brave men who perished in the wreck of the Titanic - April 15, 1912. They gave their lives that women and children might be saved."
Bigger than what you typically imagine when you picture a cozy cottage, this former residence of President Abraham Lincoln is located on a grassy hilltop in Northwest D.C. The historical site is referred to in full as President Lincoln and Soldiers' Home National Monument, located on the grounds of the Armed Forces Retirement Home.

During the fraught Civil War, President Lincoln and his family would retreat here to escape the pressures of downtown DC. For about eight years, it also served as the Summer White House for Presidents Rutherford B. Hayes and his predecessor, President Chester A. Arthur. Not many people know about Lincoln's history with the stunning home, so it makes for a great visit for those looking to learn more about this popular President's life.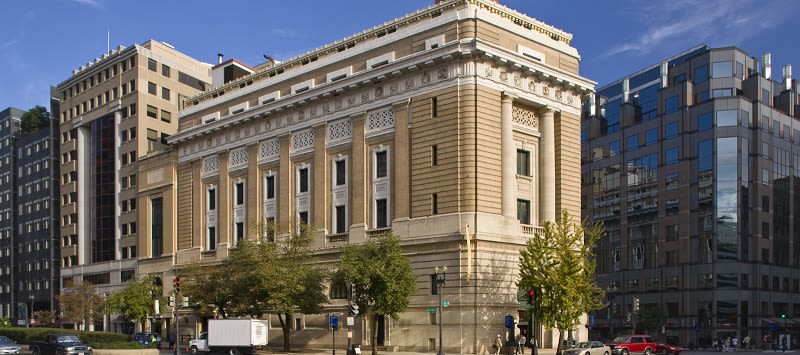 (Credit: National Museum of Women in the Arts)
Looking for another under-the-radar museum to explore in the city? Check out this tremendous celebration of women's artistic achievements in the visual, performing, and literary arts. Incorporated in 1981 by Wallace and Wilhelmina Holladay, the National Museum of Women in the Arts officially opened its doors in 1987 and has been celebrating stellar achievements by female artists ever since.
Stop by to view the museum's collection of 4,500 paintings, sculptures, and decorative art pieces, including work by Mary Cassatt and Frida Kahlo. The museum regularly cycles through new and exciting exhibits; some popular favorites have been groundbreaking photography displays and mixed media pieces by women of color in the D.C. area. Visitors can take educational tours through the exhibits. The museum, located in the historic Masonic Temple building, also puts on frequent events like workshops, lectures, happy hours, gallery talks, and even concerts.
When thinking of the Gilded Age mansions, places like Newport and Rhode Island typically come to mind before the more urban destination of Washington D.C. However, a stunning example of one of these mansions is located right in the heart of Dupont Circle. Constructed between 1902 and 1905, the Anderson House served as the winter residence of American diplomat Larz Anderson and his wife. It was known as a social destination for America's elite of the day.

Anderson House is a prime example of the stunning Beaux-Arts style, constructed by Bostonian architects Arthur Little and Herbert W.C. Browne. The Andersons were avid collectors and used the home to showcase a fine collection of incredible art that they'd amassed. Eventually, the house was donated to the Society of the Cincinnati by Larz Anderson's widow to honor his years of membership. It became the international headquarters of the Society of the Cincinnati, a patriotic organization established in 1783 that promotes interest in Revolutionary War-era history.

Still operated by the Society of the Cincinnati today, the house serves as a public museum and landmark. It was listed on the National Register of Historic Places in 1971 and designated a National Historic Landmark in 1996. Visitors to Anderson House today can tour the home's bottom two floors, taking in the Andersons' collection of fine art and walking through educational American history exhibits. The museum's primary goal is to educate visitors on the nature of life in Washington D.C. during the early 20th century.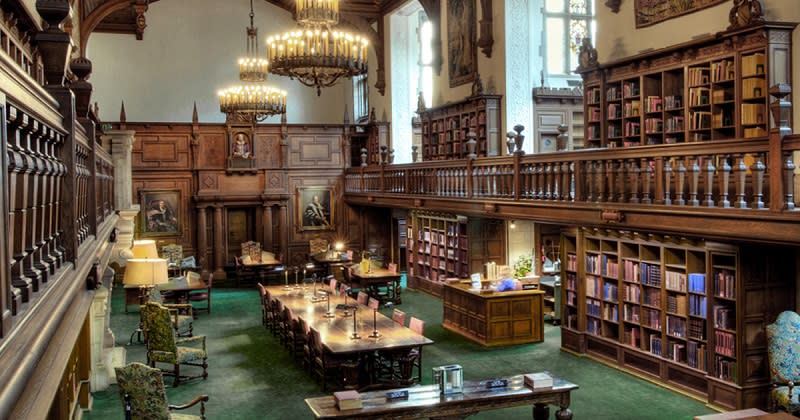 (Credit: Folger Shakespeare Library)
Any Shakespeare enthusiast will want to bump this fantastic library to the top of their list of must-sees. While it's not D.C.'s largest museum or library, it's the definitive authority on all things William Shakespeare. Located on Capitol Hill, the Folger Shakespeare Library boasts the world's most extensive collection of Shakespeare's printed works and has been in operation since 1932.

Don't dismiss this historical landmark as just another library: this is a fantastic resource for educators looking to attend academic programs and lectures. Visitors can also head to the Folger Theatre for world-class Shakespearean-inspired theater. The Folger Consort music ensemble-in-residence puts on fantastic musical performances, and there are also plenty of poetry readings and family programs to attend.
Established in 1927 by an act of the United States Congress, this stunning arboretum isn't often on visitor's to-do lists, but it should be! The arboretum sprawls across 446 acres of land near the Capitol building. Inside, 9.5 miles of roadways wind through gardens and collections. In addition to being a beautiful sight, the National Arboretum is also a major botanical research center for the USDA. Much of this research focuses on trees, shrubs, and the development of ornamental plants. Over 800,000 specimens of herbs can be found within the extensive herbarium.
The National Arboretum is covered in stunning plant life and greenery, from forests and meadows to gardens and bonsai exhibits. Bring a picnic with the family, stop by the stunning koi pond, or attend one of the Arboretum's many events. Plant lovers will enjoy listening to professional talks and speaker series that educate listeners on the many ways to incorporate flora and fauna into our daily lives.
Browsing Arlington homes for sale to enjoy all of the historic gems in the area? Get in touch with the team at
The Greater Capital Area Team of Compass
today! These knowledgeable and friendly real estate agents will be happy to help as you search for new Arlington homes for sale.