When we talk about entrepreneurs and start-ups, Silicon Valley is usually front and center. But recently, Arlington, VA, has entered the conversation. Arlington County is home to well over 200,000 people. Its proximity to Washington, DC has long made it an appealing place for politicians, but lately, it's seen a major rise in entrepreneurial residents. 

There are dozens of start-ups in the area, including catering companies, software delivery providers, and risk intelligence platforms. There's something in Arlington for every entrepreneur. 

We're breaking down the seven reasons why entrepreneurs love Arlington.
Location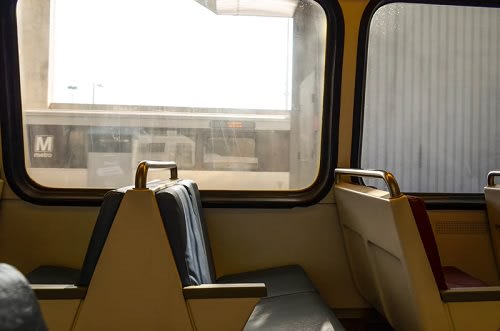 Arlington is only about a 20-minute drive to downtown DC, and it's easily accessible via bus and Metro. Entrepreneurs love the big city access Arlington affords but appreciate being slightly removed from the hustle and bustle. The county sits on the Potomac River, which is surrounded by lovely walking and bike paths. What's better than taking a stroll in nature after a long day of work? For some, exercise breeds creativity and good ideas; for others, it decreases stress and anxiety. Both of these benefits are crucial to entrepreneurs trying to build a strong business.

There's also less traffic here than in DC proper, which makes for smoother commutes to and from the office. If you do want to head into the city, you can expect an easy commute to put you at the center of everything. This is especially convenient for entrepreneurs who work with people in other states (DC makes for a convenient meet-up location). 

Arlington is also home to the Pentagon, which attracts government agencies to the area. Entrepreneurs looking for powerful, connected clients are wise to use Arlington as a home base for their businesses.
Incentives
Arlington County has consistently shown support for start-ups. For years now, Arlington has encouraged tech start-ups to migrate to the area. In 2014, the county offered a $700,000 "public-private partnership fund" to help tech start-ups establish themselves in the area. The goal? To make Arlington a hub of development and technology. Arlington also offers incentives, called Industrial Development Authority (IDA) Performance Incentives. These grants are meant to support "economic development projects," such as technology companies. Benefit amounts depend on how much the project will benefit the Arlington economy. 

Arlington also offers tax breaks to qualifying technology companies. By reducing the Occupational License tax, the country encourages businesses to settle into the county's Technology Zone. The county's goal is to establish a hub of technology start-ups and solidify Arlington's place in the industry.
Security
Arlington is home to confidential information that needs constant protection. The Center for Arlington Economic Development provides ConnectArlington — a high-security fiber that allows information to be transferred securely and efficiently between businesses and defense/research agencies. Entrepreneurship is full of starts, stops, and growing pains, but having a secure network for information sharing is a great way to mitigate risk.
Flexible Housing
Arlington is home to cutting-edge housing initiatives that cater to busy professionals. Take WeLive, for example. This WeWork initiative was designed for flexible people who want to be able to work, live, and play in the same place. It's a community-based living model under which residents can book apartments for anywhere from a few nights to years. 

The apartment buildings are equipped with everything you need to work — quiet spaces, collaborative spaces, modern technology. They're also comfortable. Meet new people in the communal dining room; enjoy the perks of weekly housekeeping and constant coffee in the office spaces, or disappear to your apartment and relax. This model is incredibly convenient for start-up-minded people who want to surround themselves with like-minded individuals. It's also great for busy travelers who need to stay in a place that's conducive to working. Start-up culture thrives here.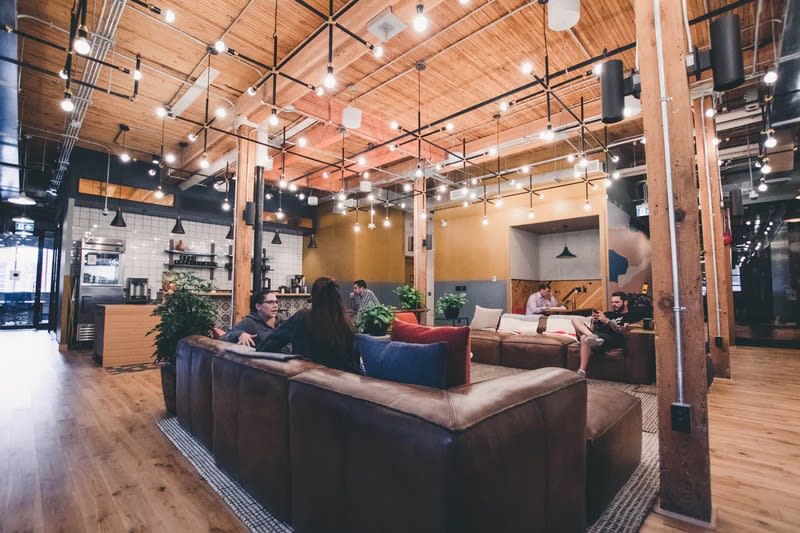 Start-ups Stand Out
Arlington is full of high-powered people, but there's no question that start-up culture tends to break the traditional mold, more so than politics or other industries. Start-up culture is all about disregarding trends and status quos and embracing spaces that cater to their inhabitants. Ping pong tables line the office so employees can take breaks during the day. Most floor plans are open-concept, allowing people to work collaboratively. Some spaces even have beer on tap to boost morale at the end of a long week. 

This all tends to be more creative and user-friendly than anything you'll find in a highly structured government office, which is why start-ups in Arlington attract a good amount of attention. For many, this "modern" way of working is more appealing than 9-to-5 norms.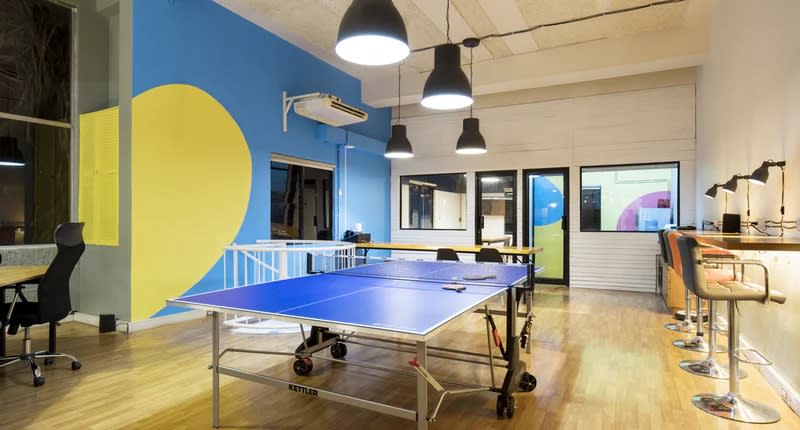 Strong Candidates
Arlington is home to a smart, accredited talent pool, which makes for easier hiring. According to the US Census, 75.3% of residents have a Bachelor's degree or higher. This might be due to the number of impressive universities in and around the DC area. There are over 11 four-year universities in the area, from Georgetown to George Washington University to American University. DC colleges often recommend certain neighborhoods in Arlington for students looking to live off-campus. Arlington is also appealing for college grads who want to settle down in a more suburban environment. With all of this education and talent, it's easier to grow an entrepreneurial endeavor. 
Money to Invest
Start-ups thrive in communities where there's money for investment. Arlington's median annual income is $117,374, which is significantly higher than the national median income of about $68k. This makes sense, considering the average home value in the area is nearly $800,000. While there are more affordable housing options in the area (WeLive being one), there's no denying the healthy flow of income that exists in the area. This is ideal for entrepreneurs who need to make strong relationships with potential investors.
Interested in Arlington houses for sale or need more information about Arlington real estate before making the move? Contact The Greater Capital Area Team of Compass today!